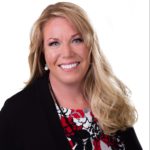 Krista Lindstrom, AMP
Mortgage Broker - Divorce Mortgage Specialist
Krista@MortgageSimple.ca
780-946-6222 x1 (office) | 780-983-9119 (cell)
Hi, I'm Krista. It's my pleasure to walk you through each step of the homebuying and mortgage processes – from determining the amount of mortgage for which you qualify to ensuring you have everything in place on closing day and beyond – answering any questions you may have along the way.
And if you aren't ready to make a purchase just yet, I can help you build a budget, establish or repair your credit, and assist you on your road to homeownership.
Whether you're buying your very first home, moving to a new property, purchasing a vacation or investment property, looking to buy out your ex-spouse following a separation/divorce or renewing or refinancing an existing mortgage, I can help stretch your hard-earned money as far as possible for every mortgage you undertake.
I'm passionate about mortgage brokering and truly helping my clients. It's my job to listen to your story, evaluate your needs and find the best lender to turn your mortgage goals into reality.
My services are typically free to my clients. I get paid by the lender once your mortgage funds, so it's always in my best interest to match you with the mortgage that best meets your needs.
I've been brokering for more than a decade and enjoy the privilege of helping people transition from the dream of homeownership to becoming a first-time homebuyer and then purchasing your next dream home. Each step is as rewarding as the next as I get to experience the emotions through the eyes of my clients and ensure your money is working for you regardless of what life stage you have entered.
My motto is: Knowledge is Power. I take pride in staying on top of the latest mortgage rules, lenders, products and market data so that my clients can rest easy knowing you're receiving the very best mortgage product and rate catered to your specific financial situation.
I live in Spruce Grove with Neil and my two teenage kids and my step-daughter is at University of Waterloo. I spend the majority of my recreational time water-skiing and wake surfing in the summer and in the winter I enjoy snow-skiing and heading to the mountains on my snow mobile. When we have an opportunity to take a vacation in usually involves a diving expedition somewhere warm.
Trish Sadoway
Mortgage Broker - Document Specialist
Office@MortgageSimple.ca
780-946-6222 x2
Hi, I'm Trish Sadoway, a fully licensed Mortgage Associate with Axiom Mortgage Solutions. I love helping families achieve their real estate goals. Although I'm newish to the industry, I believe my organizational skills and the detail oriented nature of my previous career are perfect for my role with Krista.
My husband and I bought our first home in Sherwood Park where I was raised, and it's where we still live today. When I'm not working, I can be found at the hockey arena or soccer field watching my three boys play. I play ringette and just finished my fourth season of ball hockey. I enjoy helping out in the community: coaching and managing my son's teams, volunteering at school — helping out whenever and wherever I can. I am an avid reader and walk the dog every day — rain, shine or blizzard.
I am dedicated to making the mortgage process as smooth as possible for you.