Edmonton & Area Mortgage Broker: Krista Lindstrom, AMP
Edmonton & Area Mortgage Broker: Krista Lindstrom, AMP
You should probably know that mortgage math is my thing! I received a math scholarship in high school and was raised in a financially responsible family. My skill lies in reworking the numbers on a mortgage application to your advantage. I pride myself if helping my clients make financially responsible choices to move their finances in a positive direction. You will likely hear me say "just because you can, does not mean that you should."
In addition to my mortgage brokering skill set, I am also a trained financial professional for the Collaborative Divorce Alberta Association. I assist many couples going thru the divorce process and want to divide matrimonial property. The spousal buyout mortgage program is tricky, but I know the rules inside and out, so if you or someone you know is looking to take over the matrimonial property, you should likely give me a call! Be on your way to financial independence in your new life.
My services don't stop at the mortgage. I am also a licensed, life insurance broker and love getting my clients a great life insurance product instead of the poor coverage that mortgage life insurance offers. "Real" life insurance stays with your forever unlike mortgage insurance that is often attached to your mortgage, and costly for poor coverage. Reinforcing my desire to help my clients make FANTASTIC financial choices.
I have been working as a mortgage broker for over a decade and my business is largely based on referrals from divorce lawyers and satisfied clients. They like that my friendly, straight forward approach gives them access to over fifty A, B and C lenders (banks, mono-line lenders, credit unions, trust companies, and private money). In most cases the lender we decide on pays me compensation for the services I provide. So, it's a win, win. You get great service, save money and don't have to pay for it!
I look forward to working with you for all your mortgage needs!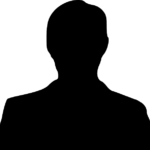 Krista and Kelsey made my experience with spousal buy out so easy. There were obstacles along the way but the communication was solid and could not have asked for a better team to work with!
Janelle I.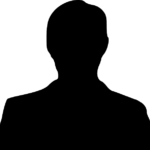 My mortgage change over from one lender to another was not an average transaction. Unfortunately there were many difficulties to deal with. Through it all Krista and Kelsey walked me through the process, made it as painless as possible and remained both positive and pleasant. Communication was excellent as was their service. I would highly… Read more »
Taylor G.