Edmonton & Area Mortgage Broker: Krista Lindstrom, AMP
Edmonton & Area Mortgage Broker: Krista Lindstrom, AMP
My motto is "KNOWLEDGE is POWER".  I take great pride in knowing everything I can possibly know about mortgages.  It's easy to love your job when it's not work…it's what I love to do. My experience as a mortgage broker in Edmonton and area, and volume get me access to products other mortgage brokers can't.  This means I provide mortgage reduction strategies, flexible scheduling, knowledge beyond my years and of course great rates come naturally.  Every lender has their "box" and it's my job to know how to fit you into each lender's "box" or qualifying criteria.  Tell me your story and I will find you the correct lender!
I am active in the following areas:
Edmonton and area
Spruce Grove
Stony Plain
Sherwood Park
I own rental properties myself.  I understand investment real estate decisions.  If you're looking to finance your rental properties I can help you minimize your down payment and maximize your tax right off.
Looking to make your mortgage tax deductible? I have several options available for you and you won't have to explain what the Smith Maneuver is.
If you are looking for a mortgage broker in Spruce Grove who is a living breathing example of financial security, smart decision making, and a wealth of knowledge I'm your lady!
I live in Spruce Grove, Alberta but I work with people in Edmonton and area, and across Canada! Follow me on Twitter, watch my fan page on Facebook, send me an e-mail or let's go the good old fashioned way and give me a call 780-946-6222.  I look forward to hearing from you!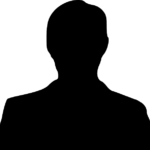 Krista Lindstrom has been a great asset to my business. When my clients are in need of a mortgage or a renewal, she is always happy to answer their questions and find them the best deal. She has built up relationships with many lenders which aid in finding the right product. She knows mortgages and… Read more »
Dan H.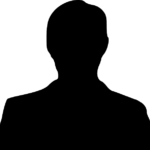 My mortgage change over from one lender to another was not an average transaction. Unfortunately there were many difficulties to deal with. Through it all Krista and Kelsey walked me through the process, made it as painless as possible and remained both positive and pleasant. Communication was excellent as was their service. I would highly… Read more »
Taylor G.